Toyota Parts and Service Financing
Do you need genuine Toyota OEM parts or service for your vehicle, but don't want to pay for it all at once? We've got the solution for you.
We've partnered with Sunbit financing to give you easy tools to create and manage your payment plan. You're in the driver's seat with Sunbit and can adjust your payments, view activity, or pay off early at any time.
Need new brakes or tires? No problem. Fill out our quick application, get approved, and choose from 3, 6, or 12-month flexible payment plans.*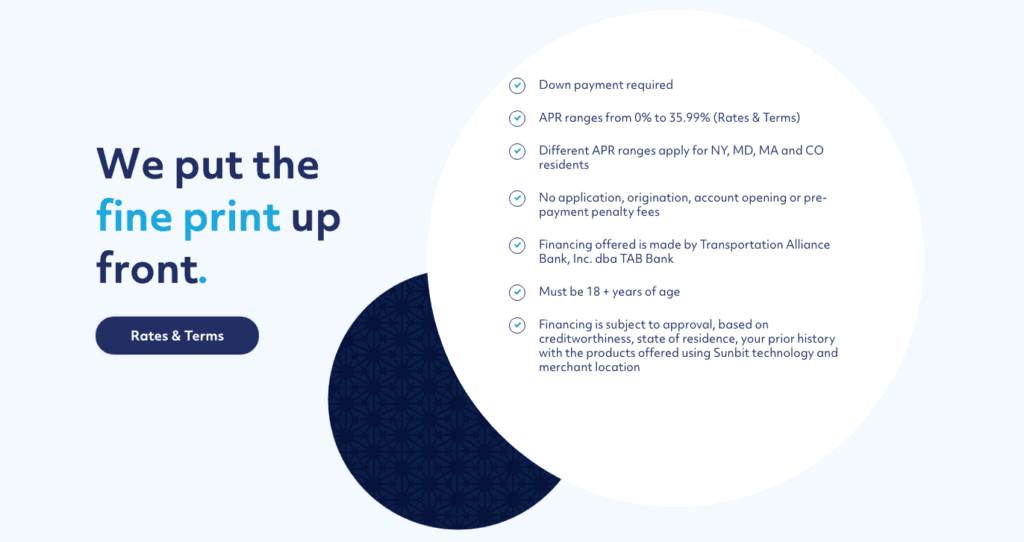 *Down payment required. APR ranges from 0% to 35.99%. Different APR ranges apply for NY, MD, MA and CO residents. No application, origination, account opening or pre-payment penalty fees. Financing offered is made by Transportation Alliance Bank, Inc. dba TAB Bank. Must be 18 + years of age. Financing is subject to approval, based on creditworthiness, state of residence, your prior history with the products offered using Sunbit technology and merchant location